KÖLN
WORKSHOP | 6-7 JULY
SOLD OUT!
KREATIVER BELEUCHTUNGS - & BILDBEARBEITUNGS - WORKSHOP
MIT DANIEL SOMMER
Daniel nimmt sie mit auf eine Reise in die faszinierende Welt der Porträtfotografie.
Datum: 6th + 7th Juli 2019 (Wochenende)
Zeit: 8.30 - 18.30 2 Tage
Gebühr beinhaltet: Ein leichtes Frühstück, Mittagessen, Kaffee, Tee, Süßigkeiten usw., Beinhaltet nicht: Abendessen, Flug, Unterkunft oder Transport
Wichtig: Mit der Buchung dieses Workshops stimmen Sie den Workshop-Bedingungen zu. Bitte machen Sie sich vor der Buchung mit der AGB-Vereinbarung vertraut.
Wir lassen nur 12 Teilnehmer zu diesem Workshop zu. Reservieren Sie noch heute Ihren Platz
Daniel Sommer is Sydney's premier Headshot and Portrait Photographer specialising in Actor Headshots, Corporate and Executive Portraits
His incredible body of work as a headshot and portrait photographer and commercial retoucher has been published internationally and he has gained a lot of recognition in the past years. He is being regarded as one of Australia's best Headshot photographers. He is constantly traveling between Sydney, Melbourne and Brisbane.

Daniel is teaching his craft in his workshops around Australia.
He is an experienced keynote speaker and guest lecturer.

PHOTOGRAPHY & RETOUCHING WORKSHOP
PROGRAM
This workshop is an intensive hands-on 2 day of Shooting and Retouching Portraits and Headshots. Perfect for photographers that are wanting to expand their portfolio and knowledge on studio photography, from hobbyist photographers with basic knowledge of studio photography to seasoned professionals.
DAY 1
Lighting Workshop
All day shooting with 3 models (1 male, 2 female & Hair and Makeup Artist )
4 lighting set ups

Studio & natural light

Seeing & Modifying Light

Using Natural reflectors

Daniel's explanation as he sets up

Think like an Artist, Be a Creative Force

Men's Lighting VS Woman's Lighting

How to use 1 Light like a Professional

How to use Multi-lighting

Learning how to use light so you don't need Photoshop to make your image pop

3 professional models (1 male, 2 female, mua)

Hair and make-up artist

How to find the right Hair and Makeup artist and communicating during a shoot

How to make your client feel at ease during a shoot

DAY 2
Retouching Workshop
Retouching images from the shoot.  Bring your laptops and tablets to follow along!
Part 1
Insight into Daniel's entire editing workflow

Introduction into Color management

Developing the raw (and why it is just as important as what you do in Photoshop)

Part 2
Basic clean up methods

Quality skin retouching

Local Dodge and Burn

Frequency Separation

How to get rid of glare in glasses

Advanced Hair Retouching

How to deal with Flyaways

Necklines

Underarms

Retouching Eyes

Unify skintones & Fixing Tan Lines

Fixing wrinkles in Clothes

Global Dodge and Burn (shaping the image with light and dark)

Liquify

Color and Tonal Adjustments

Web Output settings

ADDITIONAL INFORMATION
We strictly only allow 12 participants to these tickets.

Lunch and refreshments included along with a light breakfast.

Images taken during the workshop can be used for social media, website and portfolio use!

WHAT TO BRING
DSLR Camera, mirrorless, or medium format digital camera

A decent Portrait Lens (85mm, 100mm or 50mm prime/24-70mm recommended)

Spare Memory Cards

Spare Battery

Camera manuals

A decent Tripod if possible

Notepad & Pen

A laptop to work on files, shoot tethered, take notes, transfer files, etc.

You may also want an external hard drive or flash drive on hand for file transfers.

A retouching Tablet (Wacom) and or Mouse (tablet highly recommended)

Images will be requested from you in advance to showcase each students portfolio on a keynote.
BONUS


The first 5 people to sign up for the 2 day Lighting and Retouching Workshop will receive an early bird DISCOUNT €100 OFF the entire course.

All participants will get a chance to have their laptop screens properly color calibrated with an X-rite i1 Display Pro.

We will be giving away an additional 1on1 session with Daniel to 1 random lucky participants of our 2 day workshop.

1 lucky participant will also be able to win a 1on1 Portfolio Review with Daniel.

We strongly believe that each and every photographer should have a killer portrait of themselves. Therefore each attendee will get a personalised Portrait taken by Daniel.
Shedule
08:30 - 11:00 Lecture
11:00 - 11:30 Panel Q&A with Hair and Makeup Artist
11:30 - 12:30 Demo of 4 Lighting setups
12:30 - 13:30 Lunch
13:30 - 15:30 Student Shooting
15:30 - 16:00 Change Setups
16:00 - 18:30 Student Shooting
18:30 - 20:00 Optional Group Dinner
"I have been following Daniel's work for a few years now and he is an amazing headshot photographer! He has become an amazing teacher in the industry and continues to push the boundaries here."


Retouching Skin and Make-Up Nondestructively
Forget about Frequency Separation!!! Daniel is all about retouching skin completely nondestructively. So much so, that you wouldn't know the photo was retouched unless you saw the Raw file (above). Occasionally Hair and Makeup will be improved upon in post production. Clone Stamp, Healing Brush and lots of Dodging and Burning are the key to a clean result, no FS needed.
Hair Retouching
Retouching Hair is one of the most tedious and time consuming parts when you work on your images. So much so, you probably wanna rip out your own hair. Daniel will be showing you his techniques and the tool he uses to add and remove hair successfully using a wacom pen and Tablet. See our GEAR PAGE for more info to retouching tablet.
Retouching from A - Z
Daniel will be teaching you how to retouch an image from A to Z. Daniel will lay down his entire process from prepping his Raw Files in Capture One Pro all the way to his edits (including his free, custom action set) in Photoshop CC to exporting it to Web or Print. See WORKSHOP PROGRAM Day 2 for more details.
Black and White conversion
Even Though Daniel is all about color accuracy, he loves to convert his images into Black and White. You will be digging deep in this segment and make sure your BW imagery stands out from the crowd using Daniel's workflow and editing techniques. Because a BW filter is just not gonna cut it guys!
How to get rid of Reflections
Glasses!!! We are all struggling with these F…ing reflections in these goddam glasses. Daniel has a way to get rid of the most challenging reflections in minutes. It's gonna blow your mind! For reals!
Frequency Separation taken to a new level
Ok, let's make it clear for everyone! Daniel hates frequency separation with a furious passion. Sometimes though there is no easy way around issues like lint or hair on clothes. Even out patterns on clothes can be a real challenge. Daniel's forkflow is a gamechanger. It is Frequency Separation reimagined! On steroids and with way more control then you've ever had.
PRICING
Fee:
SOLD OUT

Die vollständige Zahlung ist mit Ihrer Anmeldung fällig.

Bitte senden Sie uns eine E-Mail, wenn Sie einen ZAHLUNGSPLAN beantragen möchten
info@danielsommerphotography.com
ZAHLUNGSPLAN VERFÜGBAR
Gebühr beinhaltet: Ein leichtes Frühstück, Mittagessen, Kaffee, Tee, Süßigkeiten usw.,
Beinhaltet nicht: Abendessen, Flug, Unterkunft oder Transport

Datum: 6th + 7th Juli 2019 (Wochenende)
Zeit: 8.30 - 18.30 2 Tage
Wichtig: Mit der Buchung dieses Workshops stimmen Sie den Workshop-Bedingungen zu. Bitte machen Sie sich vor der Buchung mit der AGB-Vereinbarung vertraut.

Wir lassen nur 12 Teilnehmer zu diesem Workshop zu.
Reservieren Sie noch heute Ihren Platz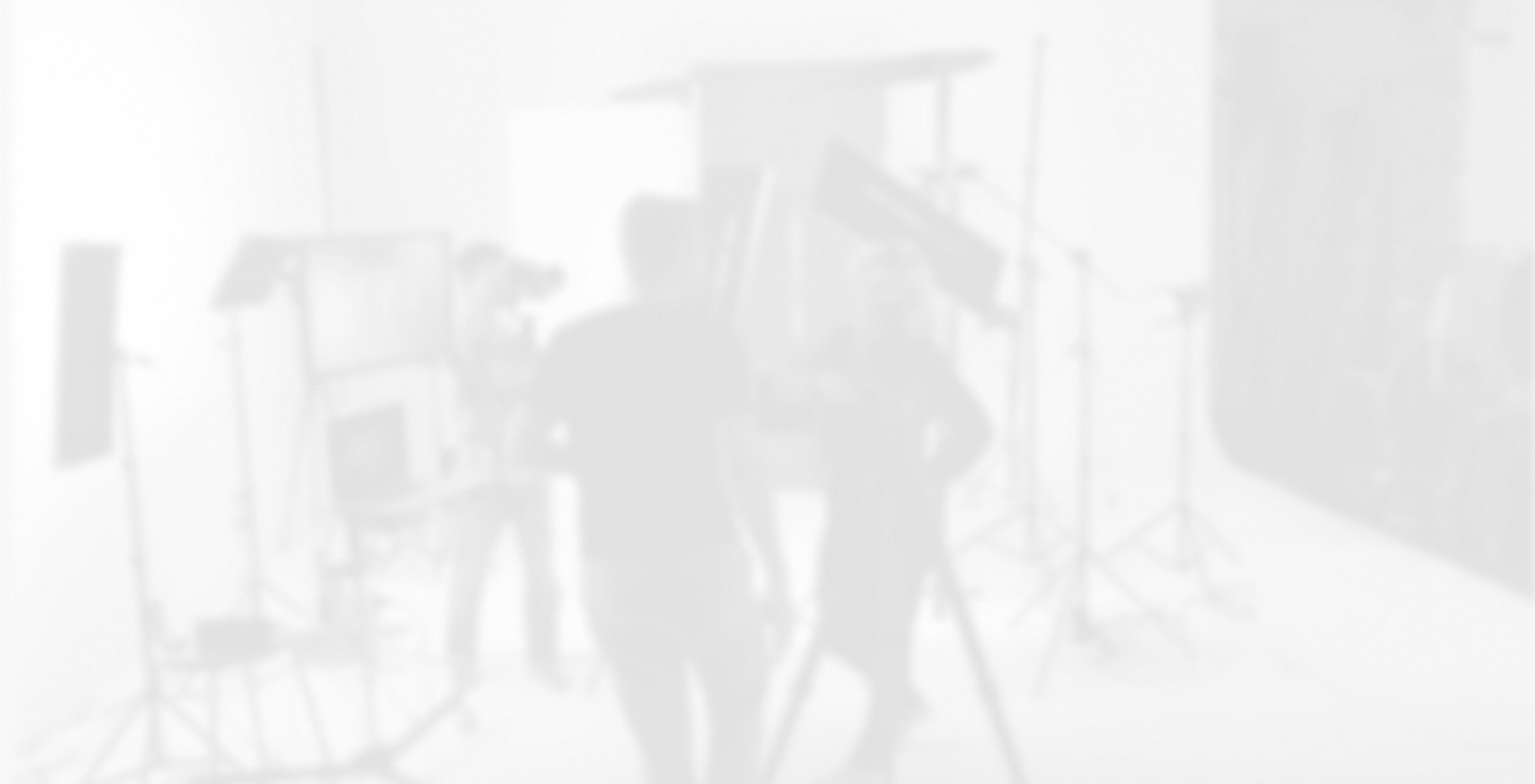 frequently asked questions
WHAT EXPERIENCE LEVEL DO I NEED TO BE TO JOIN THE WORKSHOP?. . .
The workshops are open to all levels and types of photographers – we only ask that you are engaged, willing to learn and understand the basics of how to use your camera in manual mode. These workshops aren't just for Portrait and Headshot photographers. In fact, we get a lot of wedding and product photographers on these courses looking to add high end Headshots and Portraiture to their services. This class is also designed for individuals who seek to expand their skill set into proper beauty retouching.

WHAT DOES THE SCHEDULE LOOK LIKE ON THE DAY OF THE WORKSHOP?. . .
The schedule for each workshop day can vary – usually our photo-shoot days start with an introduction, a business seminar and breakfast, followed by working on set, lunch and then continuing to shoot and review as the day ends. Our days usually start at 8.30AM and finish at 6.00PM. If it's a two day workshop the second event will start with an introduction and breakfast, followed by a retouching seminar, lunch then the retouching session which will be a few hours long. You can find more details about individual course content and times on the workshop booking page.

WHAT EQUIPMENT DO I NEED TO BRING?. . .
We recommend you bring a digital SLR, a couple of lenses for variety (I personally recommend bringing either a 24-70mm lens, a 24-105mm lens or a couple of primes such as the 50mm 1.4, the 85mm 1.2 or the 100mm 2.8). Please also bring a few memory cards, a spare battery and your portfolio (this can be an iPad, printed portfolio or on your laptop! If you are joining a retouching session you will be required to bring a laptop to follow along as well as your Wacom Tablet if you own one, it is not mandatory but highly recommended. Additional information about equipment will be emailed to students before the workshop.

IS ACCOMMODATION/TRAVEL COSTS INCLUDED IN THE COST OF THE WORKSHOP?. . .
The listed workshop fee only covers the workshop only (unless stated). You will be responsible for booking your own accommodation and travel. However, If you need recommendations or assistance we'll be happy to help you!

IS MY FEE REFUNDABLE?. . .
We understand that sometimes unexpected changes happen so we try to be as flexible as possible with cancellations. We need to be notified of your cancellation as soon as possible – if you decide to cancel 4 weeks before the workshop then the full fee is refundable, this gives us time to give someone else the space. If you cancel under the 4 weeks window then 50% of your fee is non-refundable. However, we do allow the deposit to be used as credit towards another workshop if you wish to do so (this credit has to be used within one year of the original workshop date). Please read the T&C page for our policy on refunds & cancellations.

WHAT HAPPENS IF YOU (AS THE INSTRUCTOR) CANCEL A WORKSHOP EVENT?. . .
We rarely have to cancel events but if this were to happen we would notify you as soon as possible, and either refund you the deposit or credit it towards a future event. We are not responsible for refunding travel or accommodation fees.

WHAT LANGUAGE WILL THE WORKSHOP BE HELD IN?. . .
Every workshop will mainly be held in English. In addition to English, Daniel Sommer speaks fluently German and French. Should your workshop be held in a German / French speaking country, Daniel and his team will be able to assist in the local language. With that being said a basic knowledge of English is a must before attending one of our workshops.

HOW MANY OTHER STUDENTS WILL THERE BE?. . .
We try and keep the groups as small as possible, usually the groups are around 8-12 students only. If it's a bigger workshop event, we may raise the amount of photographers able to attend but we always state this in the on the event's description so you know what you are signing up for. The attendees are split into smaller groups on workshop days so there's usually only 4-6 people working in one group at one time – this allows more individual time on set.

WHAT ARE THE USAGE TERMS OF THE IMAGES WE TAKE ON THE WORKSHOP?. . .
The images taken by each individual are for non-commercial use only – you are allowed to use the images for your printed portfolio, websites and on your social media channels. Any commercial usage (print sales, exhibitions etc) need to be cleared before use with Daniel Sommer so there is clearance with the model agency. If you have any concerns about this before joining or after the course please contact me.

DO YOU SEND ANY RESEARCH MATERIAL AFTER THE EVENT? CAN I GET A COPY OF THE KEYNOTE/PRESENTATION?. . .
We do send some follow up documents after the event - workshop resources and also basic retouching workflow notes. We encourage attendees to make as many notes as possible to get the best experience out of the event. We unfortunately don't send out our keynotes or presentations.

IS THERE ANY SCHOLARSHIPS AVAILABLE AND/OR CAN I GET A CERTIFICATE FOR THE WORKSHOPS?. . .
Unfortunately at this time we don't offer scholarships. Since this is an independently run workshop we do not offer certificates.